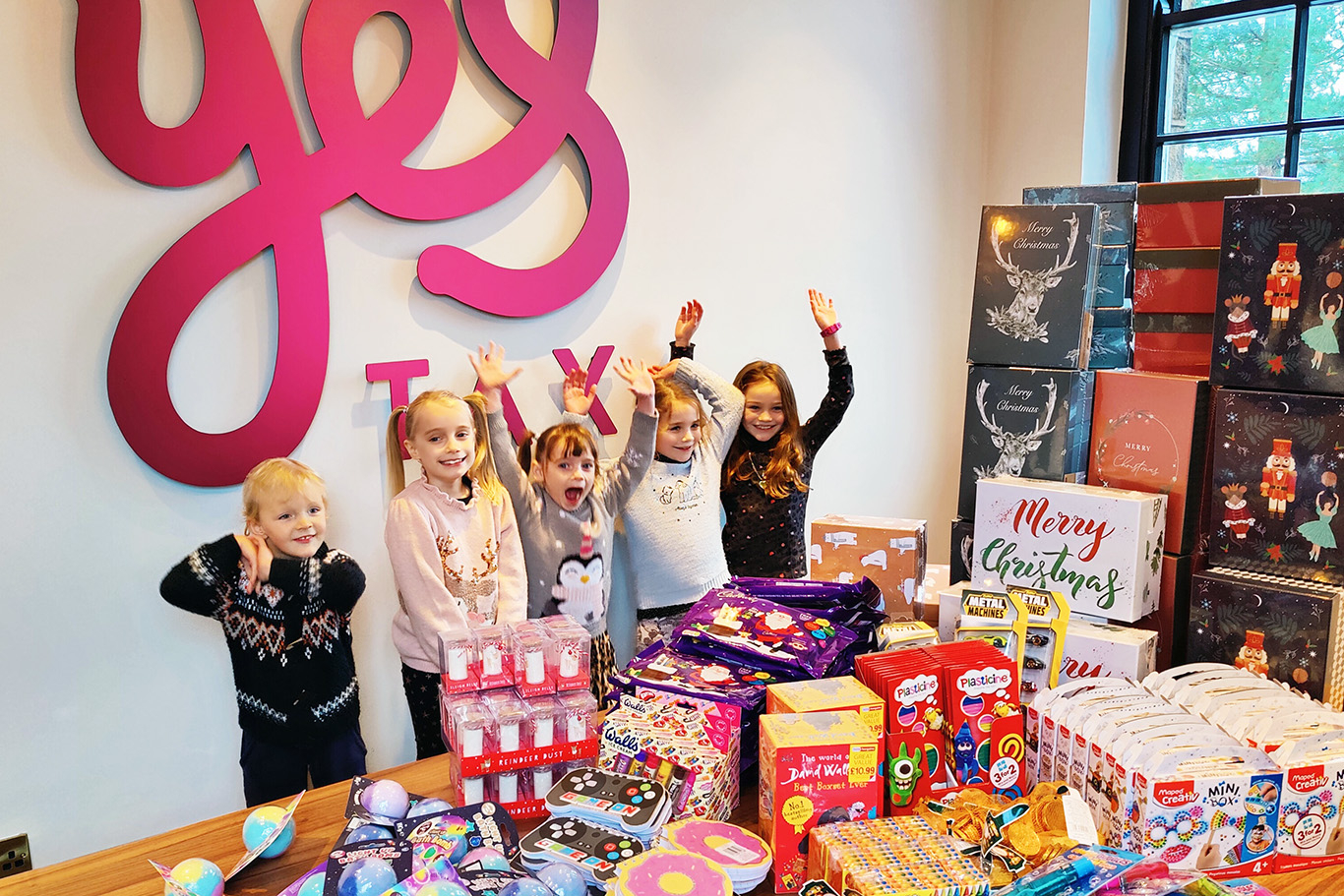 Christmas Boxes for Sheffield Children's Homes, in Partnership with Ant Kids
YesTax was founded as a business for good in 2019 alongside our registered charity, the Guiding Light Foundation. We dedicate 2.5% of our turnover to improving the lives of vulnerable children around the world. As well as donating to our own charitable causes, we support charities that are close to the hearts and minds of our staff and clients.
This month, we were thrilled to support one of our local clients, Ant Marketing, who set up their own charitable foundation, Ant Kids back in 2015. The Ant Kids registered charity is closely aligned to YesTax as their aim is to support disadvantaged children of all ages.
Over the years, Ant Kids has donated to children's homes in Sheffield and we were keen to help them this Christmas by filling 30 Christmas boxes with toys, crafts and goodies. We thought that it would be nice to lead by example and so we organised for our own kids to help pack the Christmas boxes this Saturday.
We were delighted to support Ant Kids this Christmas and hopefully we taught our own kids a critical life lesson about how lucky they are and how important it is to help others. It was a pleasant surprise to see the kids genuinely excited about packing the boxes and giving presents – turns out Christmas is not just about them!
YesTax. Positively Better.