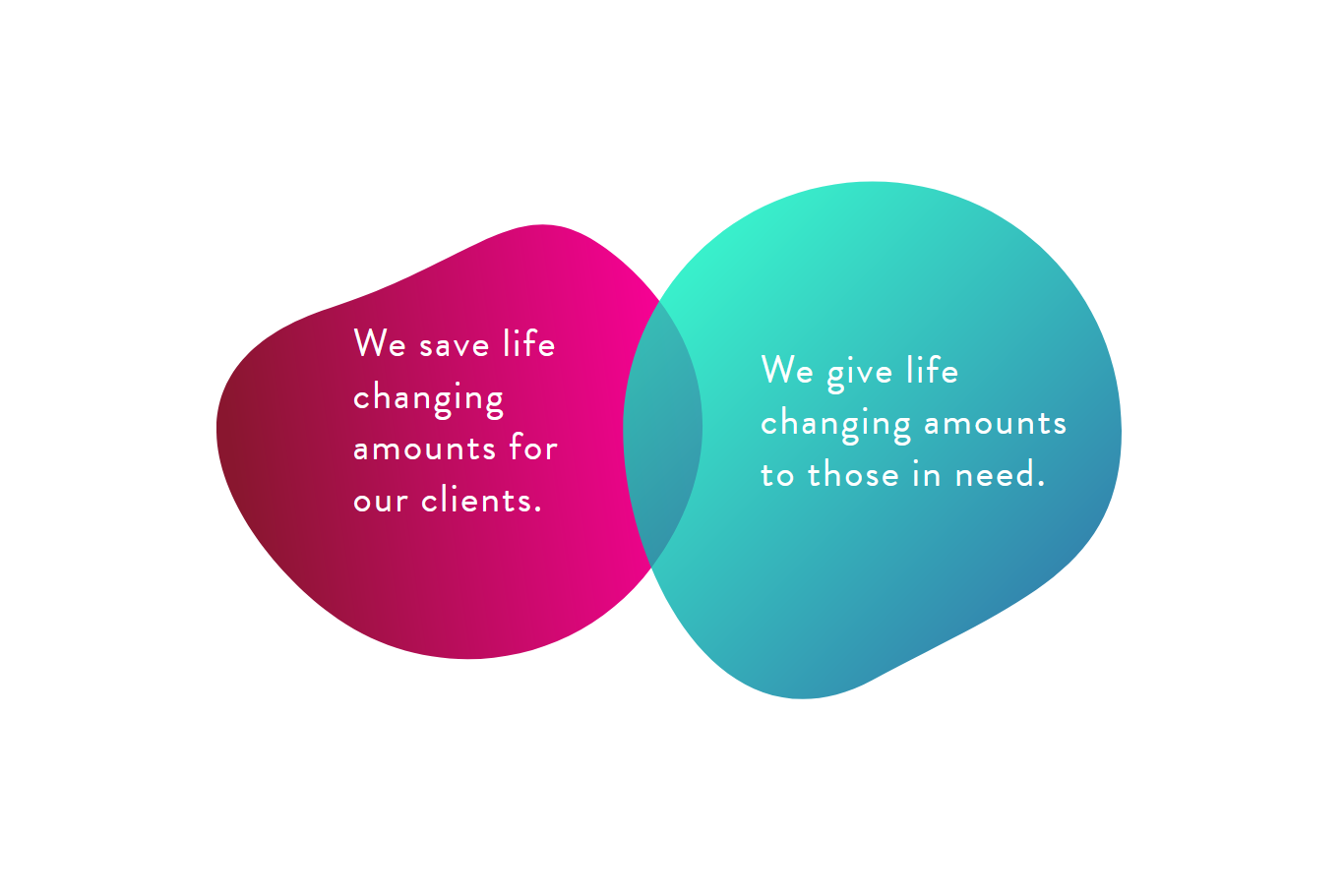 WE SAVE LIFE CHANGING AMOUNTS FOR OUR CLIENTS; WE GIVE LIFE CHANGING AMOUNTS TO THOSE IN NEED
2020 has been one of the toughest years in our lifetime and has been devastating for those in need. For this reason, it's important to say a huge thank you to all our clients and referral partners that have helped us to make a difference. By working together, we have generated £77,918.63 of charitable giving for vulnerable children.
Our partnership means that we can achieve our mission to help improve the lives of vulnerable children around the world.
So, here's a little recap of our joint impacts to date.
Throughout 2020 we continued to fund the safeguarding of 25 children in the safe house we sponsor in Nepal. The safe house provides food, water, clothing, counselling, education, and ultimately a safe environment for the girls, aged between 8-14 years old, who have suffered sexual abuse.
In February, we kick-started an initiative to provide 50 care packages for children in foster homes in South Yorkshire. Children in care often feel isolated from their non-care peers and our backpacks of care aimed to combat loneliness by letting children know that the wider society is thinking about them.
During the March lockdown, we fed 152 children for a week by donating to a local foodbank in a deprived area.
In April, we provided 100 food and craft packs to children on the "at-risk" register during the first lockdown. Each pack was handpicked according to the child's circumstances.
In June, we provided the funds for a school to purchase 200 books for children to keep and treasure as part of a school desire to get books into homes where resources were scarce. With libraries closed during lockdown the school was keen to provide reading books and stories for children in the most challenging circumstances to share with their families.
In November, we started a new project called the Ministry of Marvellous Mail, where 20 local children in foster care will receive regular books and crafts in the post over a 6-month period to help support the children's mental health during this tough time.
In December, we were able to support 100 children in one of the poorest cities in Brazil to receive support from My Father's House - a well-established charity that feeds, clothes, counsels and supports the most vulnerable children.
It goes without saying that none of this could be achieved without the support of so many, and so, thank you, from all of us at YesTax for helping make our vision a reality, and for assisting in making a difference to the world. Here's to a better year ahead.