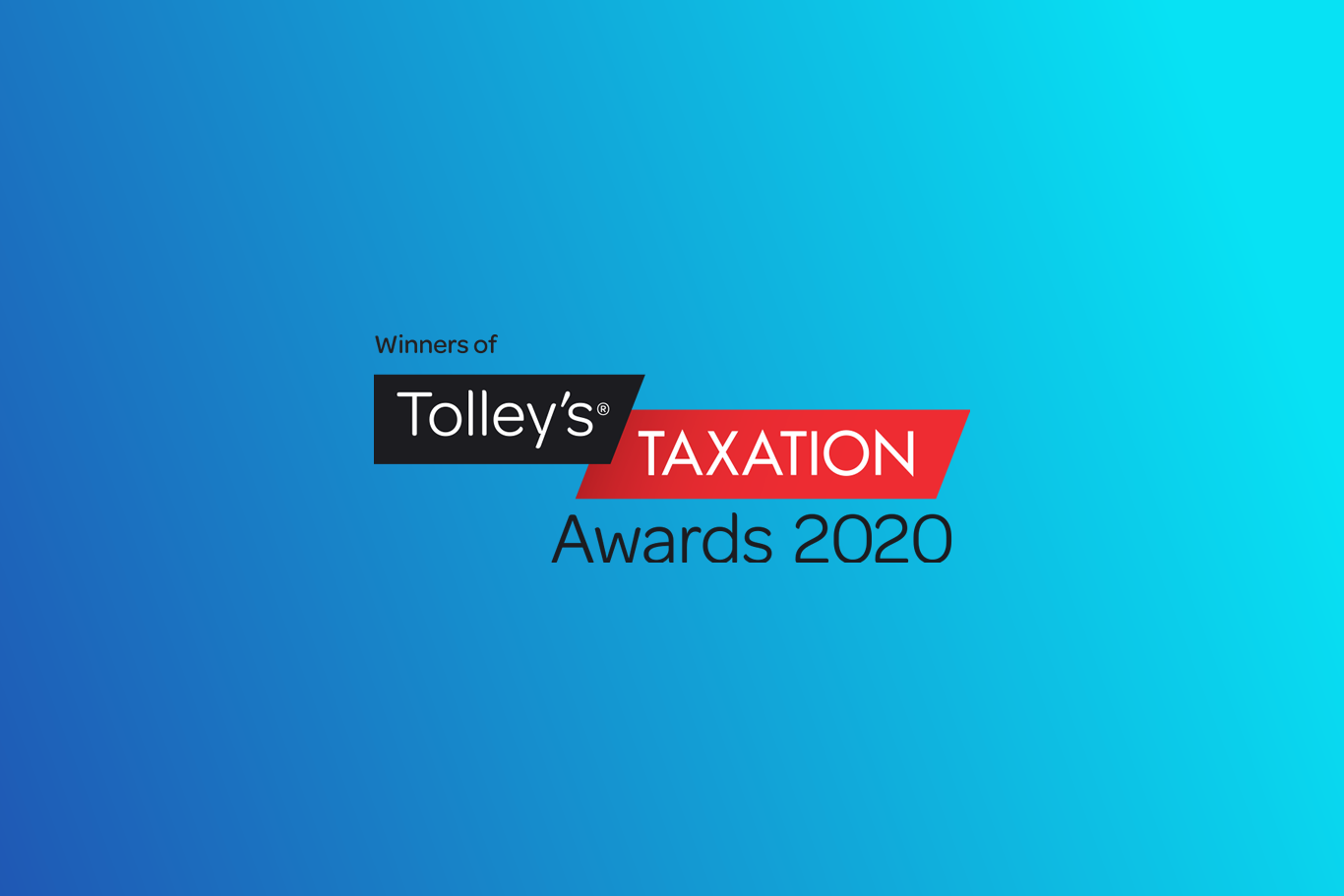 Yes! The Tolley's Taxation Best New Tax Practice of 2020 is... YesTax
YesTax has been awarded the Best New Tax Practice in the highly prestigious Tolley's Tax Awards of 2020. The awards are regarded as the gold standard in the tax advisory sector. This year, as a result of the Covid-19 pandemic, the awards were held online with the presentations being broadcast live on the Tolley Tax website.
YesTax were recognised for their 'impressive growth from a standing start' and their 'deep rooted commitment to social and ethical principles'. 2020 saw more entries than ever for the Best New Tax Practice award – a positive indicator of the health of the tax advisory sector. YesTax were winners from a strong shortlist of five new practices.
With the awards being announced virtually, the YesTax team participated in a group Zoom call and were in raptures when the award was announced. A 'virtual' party commenced and went on into the night!
YesTax Founder John Moxon commented "the people behind this business have worked unbelievably hard to get YesTax to this point. It's not been an easy ride but we have operated with such determination, pride and focus. I want to put on record my sincere thanks to those who have kept us motivated throughout the last 15 months".
Natalia Pope, Director, added "the success enjoyed by YesTax in its first year has been phenomenal and is testament to the hard work, dedication, and passion of an excellent team of professionals, lucky enough not only to call themselves colleagues, but friends. We set out to do things better than what we'd become accustomed to – better people, better culture and better decisions. We feel the award confirms we've achieved what we set out to do".
In what has been a difficult time for everyone, the award has provided a huge slice of positivity for the whole team. Congratulations to the other winning firms and let's all hope we can look forward to better times ahead.